A new business district may be built next to the ELI-ALPS Research Institute reported by Szeged.hu.
István Skodnitz, sales manager of Ceetrus Hungary Ltd. has not yet gone into details however, he confirmed that they are working on the creation of the concept plan and also shared some pictures about the architectural perspective of ELI Business Heaven.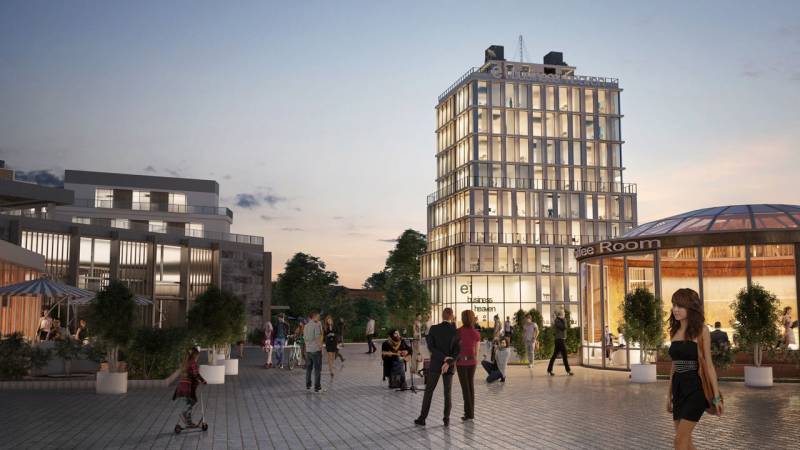 Mayor of Szeged City of County Rank, László Botka said earlier that the local government develop the infrastructure of the area. Szeged spends 4 billion HUF (about 12 million EUR) in order to integrate the science industrial park into the transport infrastructure of the city: public road, bicycle road will be built and also they will expand the public transportation network. These provide the basis for further development in the area.
Vice Mayor for Urban Development, Sándor Nagy said earlier to Szeged.hu that the Municipality is already planning the public road – from Vértói road next to Béketelep – expropriation of the areas is in progress and will soon issue public procurement for the construction.
The most innovative and the most dynamically developing Hungarian and international companies of the region will be able soon to operate in the science industrial park next to the laser institute.
Source: Szeged.hu