Szeged Pólus Development Nonprofit Ltd.
Szeged Pólus Development Non-profit Ltd. was established in 2005 by the Local Government of Szeged City of County Rank. Through our wide network of contacts in the public and private sectors, we provide investors with expert support for investment decisions.
Staff: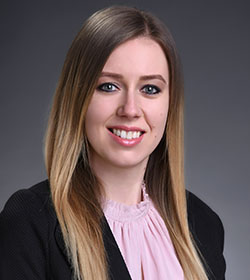 Anita Tóth
Project Manager
investment promotion
+36-20-440-2839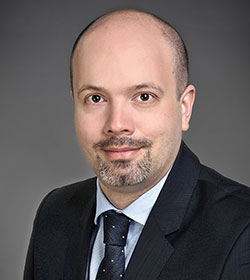 Péter Plavetz
Group Leader
investment promotion
+36-20-414-3142

Márta Szögi
Project Manager
investment promotion
+36-20-414-2904

One-stop shop service:
a colleague is at your service to answer any of your questions.
Location search:
we help you find and select the ideal location from the business real estate portfolio of Szeged.
Tender counselling:
we assist you in applying for the local subsidy program of the Local Government (Government Decree 52/2017 (XII.19.)).
Temporary offices:
the Investment Promotion Department can give you information on available temporary offices, or you can lease renewed offices owned by the Local Government.
City information package:
upon request, we compile a tailor-made information package.
Business meeting:
we organize visits and meetings between enterprises and university faculties on request.
HR selection support:
we connect the investor with the Karrier Office of the university to recruit graduate students. The Employment Department of the Csongrád-Csanád County Government Office provides you with data on registered job seekers.
Szeged has such an attractive investment environment that it successfully competes not only with Budapest but also with other capitals or Hungarian cities.
We are happy to be your partner. We are glad to be at your disposal.
Szeged is an outstanding regional centre of tertiary education, health care and research activity with a knowledge concentration of international importance.
Szeged is only one and a half hour drive from the Ferenc Liszt International Airport on the M5 Motorway.
Several sectors with great growth potential are present here, e.g. ICT, life science and laser, together with the numerous related basic and applied research projects.
The university city offers a favourable structure for collaboration and cooperation (innovative centre).
Prominent ranking reached on international price-value ranking lists (Trivago TOP 5 in 2014, TOP 2 in the Europe Union).
There is a favourable urban environment with leafy suburbs and high safety. You find all the advantages of a big city without any of the disadvantages.
The University of Szeged is the 19th greenest university in the world (a strong attitude shaping force locally).
It is among 'open to the world' cities in national comparison, and it is also open to collaboration.
There is a so-called sophisticated demand generated by the intellectual and creative segments, which is accompanied by a corresponding purchasing power.
The population is trained above the average. High quality education and training background, tertiary education of engineering, informatics, biology, and medicine are available.
The demographical balance of Szeged with its districts is positive, its accessibility is excellent from Budapest by road or rail, and it is an international distribution point.
Szeged is the only city lying at the intersection of two high-traffic motorways.
Event and conference tourism attracts visitors internationally. Many people visit the spas, the Open-Air Festival, the Fish Festival, the Youth Days of Szeged as well as the Szeged Wine Festival, etc.
Besides Győr, the only city that is located in a border zone, and the only Hungarian city that shares borders with two countries.
The brands of Szeged with national and international reputation are the following: Noble laureate scientists, Pick salami, Szeged red pepper, Makó onion, Szeged Open-Air Festival, Ópusztaszer, Alföldi Ceramics, the Olympic Centre of Szeged for kayak-canoe and rowing sports.
It is a county seat with a wide variety of cultural attractions.
The local government operates transparently (third in national ranking, performance survey of local governments by the Hungarian Progressive Institute in 2011).